Master in Pharmaceutical Technology: Discovery, Development and Production
Home ›
Master ›
Master in Pharmaceutical Technology: Discovery, Development and Production
Read more about this program on the school's website
Program Description
The Master's programme in Pharmaceutical Technology will prepare you for an exciting career in pharmaceuticals, no matter if you aim for working in the pharmaceutical industry, regulatory authorities or for future PhD studies. The programme is one of few with a broad approach that includes the entire pharmaceutical process; from discovery and identification of the active substance, to the development and production of the final drug, which includes both biomolecules and small organic pharmaceutical molecules. The programme aims to expose students to as authentic industrial development scenarios as possible, with strong emphasis on laboratory practice and project-based learning.
The Master's programme in Pharmaceutical Technology focuses on three main areas:
Small organic molecule drug discovery including pharmacology
Biological drug discovery including pharmacology
Product development, production and quality assurance
The Master's programme in Pharmaceutical Technology engages teachers from several strong interdisciplinary research departments at Lund University. It builds on well-established collaborations with the pharmaceutical industry as well as with other national and international, highly ranked, universities. Students in this programme will become part of a strong international research environment with access to excellent lab facilities and key equipment utilised within the pharma industry.
The teachers at the program are trained and skilled in pedagogics, as well as active research scientists in different fields within pharmaceutical sciences. Both teaching within the program and research projects by the teachers are often undertaken in close collaborations with the pharmaceutical industry. Results from the research of the teachers have, in several cases, led to pharmaceutical products that have reached the clinic.
Programme structure
The core of this programme comprises three compulsory courses and two compulsory project-based courses. The compulsory courses will secure that all students, independent of specialisation later on, gain general and sufficient in-depth knowledge for the discovery and product development of both small organic molecules and biologic pharmaceuticals as well as in formulation and production. During the project courses, the students will choose to focus on either biologic pharmaceuticals or small organic molecules therapeutics and obtain more detailed, in-depth knowledge and skills in the respective area.
These projects will also include skills related to e.g. team work, project planning and management, practical lab work, documentation according to academic and industry standards and written and oral presentations.
Furthermore, the project courses will cover other aspects of the drug development chain, such as patents, preclinical and clinical trials as well as regulatory questions. GMP basics are included in the programme and students also have the possibility to gain deeper insights into quality assurance.
The programme is concluded with a Master degree project, which can be performed at Lund University or in collaboration with external partners including well-established collaborations with the pharmaceutical industry as well as with other highly ranked universities, national and international.
Career prospects
The pharmaceutical industry experiences a continuing and growing demand for the recruitment of highly skilled employees with insight and knowledge covering the entire development process leading to a drug. Graduates of the programme will be well-prepared to meet future challenges in an international, multidisciplinary pharmaceutic environment.
The programme is closely connected to one of northern Europe's strongest biotech regions, the Medicon Valley, hosting at least 200 international pharmaceutical companies and affiliates. Globally, the trend of small companies delivering lead compounds, analytical methods, and advanced formulation solutions to large pharmaceutical companies is widely spreading. This is a rapidly growing industry in need of qualified employees.
A likely first position for a student from this programme would be as organic or analytical chemist, as biochemist developing new biological pharmaceutical substances, as formulator of new drug products, at a position in the quality assurance field or within a regulatory authority. Alternatively, graduates could aim for further specialised studies as a PhD student.
Note, detailed course information will be provided later.
Read more about the programme at https://www.lunduniversity.lu.se/lubas/i-uoh-lu-TALAK
Why Lund University?
Lund University was founded in 1666 and is one of northern Europe's oldest, broadest and finest universities. The University ranks among the world's top 100 universities in the QS World University Rankings 2020 and is the #1 choice for international students coming to Sweden – one of the world's most innovative, sustainable and democratic countries.
If you would like to start building your international network in a global classroom setting, Lund University is a great option. Experience a different way of learning in a country ranked as one of the best in the world at providing higher education. Group work and informal teacher-student relationships facilitate in-depth learning.
The University is located in Lund, a charming and compact university city in southern Sweden, only 35 minutes away from Copenhagen Airport in Denmark. The city is famous for its vibrant student life and is also home to many world-leading research facilities and international companies.
Learn more about Lund University at www.lunduniversity.lu.se
Last updated Oct 2019
About the School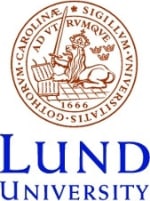 Lund is Sweden's most attractive study destination. The University offers one of the broadest ranges of programmes and courses in Scandinavia, based on cross-disciplinary and cutting-edge research. A ... Read More
Lund is Sweden's most attractive study destination. The University offers one of the broadest ranges of programmes and courses in Scandinavia, based on cross-disciplinary and cutting-edge research. A degree from Lund University is a hallmark of quality both in Sweden and abroad.
Read less
Visit the school's website