MSc in Occupational Health
Home ›
MSc ›
MSc in Occupational Health
Read more about this program on the school's website
Program Description
This programme is designed to meet the needs of postgraduate training in the prevention and control of work-related ill health and to understand the issues of ill health and its effect on work in the 21st century.
Over the past 20 years, this programme has been completed by over 300 doctors, nurses, scientists, economists and physiotherapists. The programme is based on a multidisciplinary approach to tackling a wide range of occupational health issues and is accredited by both the Institute of Occupational Safety and Health (IOSH) and the British Occupational Hygiene Society (BOHS) for graduate membership.
Open to graduates with relevant first degrees and those with appropriate work experience including doctors, nurses, hygienists, and health and safety personnel.
Why Study this Course?
Aiming to develop the practitioner in occupational health and associated disciplines, this programme combines the academic and practical aspects of occupational health so that you can contribute to the development of occupational health services as well as improving practices and dealing effectively with management issues.
Benefits of studying this programme:
The course focuses on current key topics including fitness for work, mental health, health screening, musculoskeletal disorders and management of health risk.
Students with both clinical and non-clinical backgrounds benefit from understanding how workplace data can be collected and integrated to solve occupational health problems.
You have regular interaction with experts in occupational health and visits to workplaces enables you to put concepts into practice. The course will equip you to understand and solve a wide range of occupational health problems.
The IOEM has a dedicated reference library and access instruments used for health screening and exposure monitoring.
International students
The course has a history of welcoming both home and international students to the IOEM. Since its inception, graduates of the course still maintain links with the Institute. This communication allows us to continually build working relationships at a national and international level. Recent graduates have been from the United Kingdom and countries including:
Bahrain
Ghana
Greece
Lebanon
Nigeria
Oman
Zimbabwe
Saudi Arabia
Kuwait
UAE
Japan
Entry Requirements
You should have a relevant first degree, although those with relevant work experience or appropriate expertise will be considered
International students
Academic requirements
We accept a range of qualifications. Contact us for more information.
English language requirements
You can satisfy our English language requirements in two ways:
English to IELTS 6.5 (with a minimum of 6.0 in each component).
If you need help with your English language skills then support is available.
The English for Academic Purposes Presessional course is for international students who have a conditional offer to study at the university, but who do not currently meet the English language requirements. The course is tailored to your level of English and allows you to meet the English language requirements for your programme without retaking IELTS. The EAP programme runs throughout the year and offers different programme lengths ranging from 42 weeks to 6 weeks. The length of course you need depends on your future course, your existing IELTS score and the English level you need for your university degree.
Employability
Physiotherapists who have demonstrated specialist competence in the fields of occupational health or ergonomics may be interested in finding out more via the Association of Chartered Physiotherapists in Occupational Health and Ergonomics (ACPOHE)
Last updated Feb 2020
About the School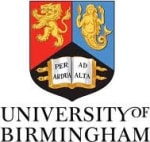 The College of Medical and Dental Sciences at the University of Birmingham is a major international centre for research and education in medicine, medical sciences, dentistry, nursing and physiotherap ... Read More
The College of Medical and Dental Sciences at the University of Birmingham is a major international centre for research and education in medicine, medical sciences, dentistry, nursing and physiotherapy.
Read less