MSc Biomedical Science
Home ›
MSc ›
MSc Biomedical Science
Program Description
Course details
Enhance your knowledge of the major fields within biomedical sciences through self-driven independent laboratory work in our specialist lab facilities.
If your first degree is in biomedical sciences or a related subject, or you have significant experience of working in a laboratory setting within the field, this course will prepare you to take the next step in your career. The expertise you develop will inform and underpin your research activities, ensuring you will be well placed to delve deeper into your area of interest through specialist laboratory-based roles or PhD study.
You will be supported in your development through taught seminars and the guidance of your research supervisor. You will learn through a range of activities, including tutor-led lab sessions, independent research and group assignments that will require you to work effectively as part of a team to meet your deadline. The topics you will study will be wide-ranging, from immunology and haematology to medical genetics and physiology.
Course Benefits
Our academic staff are experts in a broad range of subjects, including nanoparticles, bacterial genetics and membrane science, meaning you will have plenty of options when it comes to selecting your research project.
The modern facilities available within our Biomedical Sciences Laboratory allow you to investigate subjects that excite you. The space is purpose-built and contains a range of the latest scientific testing equipment, walk-in cold and warm rooms and state-of-the-art IT and AV facilities.
Our seminar series will give you access to visiting professionals, who will share their experience of working in industry and research. Not only will these guest lecturers give you insights into the very latest practices, you will also be able to nurture your professional networks.
You will be encouraged to cultivate your wider skill set beyond the laboratory, with the Personal & Professional Development module dedicated to helping you achieve your career goals. The activities in this module, such as practise job interviews tailored to your career aspirations, will increase your confidence and equip you with the skills to complete job and funding applications and prepare research proposals.
Entry requirements
Applicants should either have at least a second class honours degree in a cognate subject, at least a second class honours degree in a non-cognate subject supported by evidence of an aptitude for the subject applied for, or have equivalent experience or training, normally from within the work environment.
All applications should be supported by a reference, either academic or professional.
All applicants should satisfy our University English language requirements.
IELTS:
IELTS 6.0 with no skills below 5.5, or an equivalent qualification. The University provides excellent support for any applicant who may be required to undertake additional English language courses.
MATURE APPLICANTS
Our University welcomes applications from mature applicants who demonstrate academic potential. We usually require some evidence of recent academic study, for example, completion of an access course, however recent relevant work experience may also be considered. Please note that for some of our professional courses all applicants will need to meet the specified entry criteria and in these cases work experience cannot be considered in lieu.
If you wish to apply through this route you should refer to our University Recognition of Prior Learning policy.
Please note that all applicants to our University are required to meet our standard English language requirement of GCSE grade C or equivalent, variations to this will be listed on the individual course entry requirements.
Job Prospects
This course will open up skilled laboratory-based roles, such as research scientist or biomedical scientist, and you will be in a strong position should you want to apply to the NHS Scientist Training Programme. Alternatively, you could use your expertise as a science writer and researcher to write and edit scientific news, articles and features. You will also be thoroughly prepared for doctoral-level study.
Researcher
PhD student
Clinical microbiologist
Research technician
Careers Advice
Our dedicated Jobs and Careers team offers expert advice and a host of resources to help you choose and gain employment. Whether you're in your first or final year, you can speak to members of staff from our Careers Office who can offer you advice from writing a CV to searching for jobs.
Fees & funding
UK & EU
The tuition fee per year is £6500. The amount you will pay may increase each year to take into account the effects of inflation.
International
The tuition fee per year is £12500. The amount you will pay is fixed at this level for each year of your course.
Facilities
Biomedical Research Laboratory
The latest scientific testing equipment lets you put your learning into practice and break new ground in biomedical research.
Biomedical Sciences Laboratories
Housing modern IT and AV facilities, our new Biomedical Sciences laboratory provides important, contemporary facilities for our students, including a range of biochemical, microbiological, molecular and physiological analysis equipment.
Clinical Skills Suite
The £1 million suite has been designed to meet the learning needs of a range of health professionals, with specialist equipment in purpose-built rooms enabling a variety of sessions to be carried out in a suitable and safe environment.
Library
Our Library is open 24 hours a day, seven days a week, every day of the year, providing you with access to specialist books and journals, learning spaces, computers, multimedia facilities and media equipment hire. Tens of thousands of our Library's digital resources, including ebooks, ejournals and databases, can be accessed online at a time and place to suit you.
Gym and Sports Facilities
Keeping fit is easy at Leeds Beckett - our fitness suites are easy to get to, kitted out with all the latest technology and available to all sports members.
Last updated Jan 2020
About the School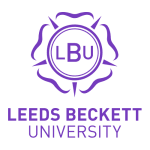 Studying at Leeds Beckett University you will be in the centre of an exhilarating community and be part of a social and economic environment that is shaping the city of Leeds for the future.
Studying at Leeds Beckett University you will be in the centre of an exhilarating community and be part of a social and economic environment that is shaping the city of Leeds for the future.
Read less